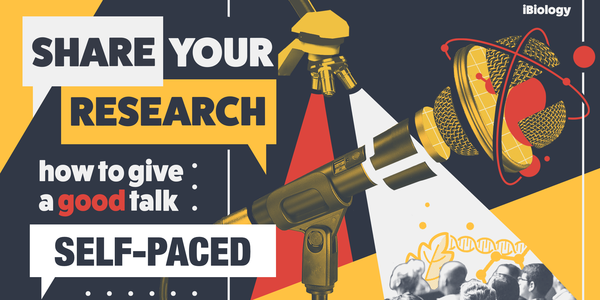 iBiology is now offering a free, self-paced version of their 5-week, "Share Your Research" course, which guides participants through the steps of creating and delivering a good research talk.
By the end of this course, you will have:
A detailed outline plan for your research talk.
Techniques and strategies for delivering an engaging and effective talk.
Approaches for finding and refining your preferred speaking style.
Strategies for practicing and receiving feedback on your talk.
Learn more and sign up here!