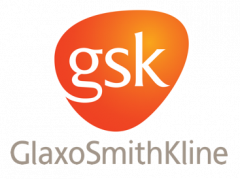 To apply: https://jobs.gsk.com/en-gb/jobs/248307
Job description
Site Name: USA – Pennsylvania – Upper Providence
Posted Date: May 31 2020
We are seeking a highly motivated scientist with established track records in genome editing technologies to join our Functional Genomics Department in Upper Providence. The group will support identification of novel targets, advance technologies in genome editing in addition to stem cell biology, and publish findings in peer reviewed journals. The scientists will have the opportunity to work on targets in multiple therapeutic areas including Oncology and Immunology. This is a laboratory position in which the individual will also be part of an extensive internal and external network to identify new opportunities in the development of disease-relevant models for use in drug discovery and target identification. The selected candidate will be expected to support the development of others and assist in setting strategic objectives in the genome editing and stem cell biology space.
Key Responsibilities:
Support target identification and drug discovery programs by applying specialist knowledge and expertise in genome editing and stem cell biology in the design and implementation of program team objectives and discovery tactics.
Provide scientific and technical guidance in the development of disease relevant models utilizing genome editing strategies in the target identification and drug discovery process, including genomic screening
In conjunction with internal and external partners (including biotech and academic labs), evaluate and implement new technologies in stem cells and genome editing.
Demonstrate strong scientific leadership as well as excellent written and oral communication.
Ensure compliance with all GSK R&D data integrity practices, ethics codes, work practice training and standards.
Why you?
Basic Qualifications:
We are looking for professionals with these required skills to achieve our goals:
A Ph.D in a life sciences discipline with 0 years of experience or a masters degree in a life sciences discipline with 3 years of relevant experience
Strong track-record in genome editing technologies, especially CRISPR/Cas9 related.
Experience with culture and differentiation of induced pluripotent stem cells
Preferred Qualifications:
If you have the following experience, it would be a plus:
Transient techniques in genome editing technology
Transcription regulation of genes using CRISPR/Cas9
Molecular genomics, molecular design for developing genome editing tools
Practical knowledge of cell biology and molecular analysis of cellular function, with familiarity with one or more of the following:
Cellular phenotypic assays
Predictive disease-relevant cell/tissue culture models such as primary cells, stem cells, co-cultures, and 3-dimensional culture
Induced pluripotent stem cells and differentiation