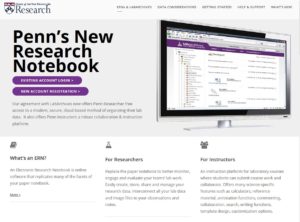 LabArchives will provide the Penn community free online training sessions to help with your use of its electronic research notebook system on Wednesday, July 29, 2020. A professional LabArchives trainer will provide orientations and answer questions.
1-2pm EST: Introductory Session for Researchers – Register
A general orientation
Learn about adding & editing data and access management
2-3pm EST: Advanced Session for Researchers – Register
Learn how to make and use Widgets and Templates and how to set up integrations with tools such as Microsoft Office, GraphPad, and SnapGene
Intended for those who have already tried or used LabArchives
Bring your questions!