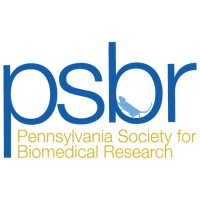 ENVISION-YOU – PSBR is partnering with ENVISION YOU – a community youth initiative by the Enon Tabernacle Baptist Church in Philadelphia. ENVISION YOU is an annual program designed to introduce students to professions, trades and other vocational opportunities that are open to them after high school. The goal is foster student awareness of professional options to which they may not otherwise be exposed. PSBR has been invited to offer K-12 students an engaging workshop focused on biomedical research. On average the program has about 120 total students (K-12) and the selected professional topic is presented to the students through age appropriate activities and discussions. We request volunteer support to run a PSBR-provided activity or to participate in a student-focused discussion. 

This opportunity is coming up quickly, so if you are interested, please let me know as soon as you are able so we may include you in the planning stages of the event. Contact david@psbr.org
When: 3/28/20
Duration: 9:00 AM – 1:00 PM
Where: Enon Tabernacle Baptist Church
What we need: We need the support of our volunteers to provide assistance for the following tasks: 1) Run a biomedical science activity with the students, 2) Act as a workshop mentor, guiding students with their tasks and answering questions, and/or 3) Be part of a career exploration panel.
Philadelphia Science Festival – PSBR is once again running a variety of events at the Philadelphia Science Festival in April, 2020. And we could really use your support to make these programs a smashing success. Additional event information, including dates and locations, can be found below. Please consider joining us at one of these events to help PSBR engage our communities and youth. CLICK HERE to sign up for any of these events.
PSF Adult Kick-off Party (Franklin Institute, Thursday, April 16, 7-10 PM)
Science in Clark Park (West Philadelphia, Saturday, April 18, 12-4 PM)
Fishtown Science Crawl (Fishtown, Sunday, April 19, 2:00-5:00 PM)
Science After School (Charles Santore Library, 932 South 7th Street, Wednesday, April 22, 3:30-5:30 PM)
Science Happy Hour (TBD, Friday, April 24, 5-7 PM)
Science Carnival (Ben Franklin Parkway, Saturday, April 25, 10 AM – 4 PM)
Community Nights at the Franklin Institute – Come out and enjoy us for a free night of fun at the Franklin Institute. Once a month, PSBR will host an exhibitor table during these events with promotional material and hands-on activities to engage attendees. Help us spread the word about the value of biomedical research to the general public. Use the link below to sign up for one of these events throughout the spring, beginning on 2/10/20.
https://www.signupgenius.com/go/5080f45a5ac2da2ff2-volunteer